Handmade Specialty Sheets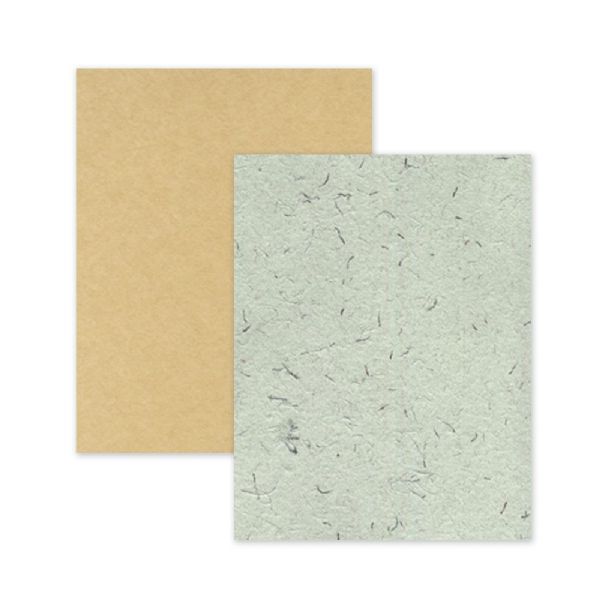 Unique
By Blending tree free pulp with repurposed non-wood fibers, the result is a line of paper that is rich in texture and appearance.
Selection
Infused with a variety of recycled material like junk mail, denim, coffee chaff, garlic skins or hemp fibers.
Get Noticed
Certain to make an impact. Portray recycling as an art form and demonstrate a dedication to the earth.
Sheet Size
13" x 19" parent sheet with deckled edges on all 4 sides or 8.5" x 11" trimmed.
Eco-Friendly
100% recycled ingredients, contains no chemicals or dyes. Made in the USA.
Bulk
Quantity pricing starting at 50 sheets. Call or e-mail sales@greenfieldpaper.com for a quote.
Pages: 1
Displaying 1 through 17 of 17 products.
Pages: 1