Blank Cards & Envelopes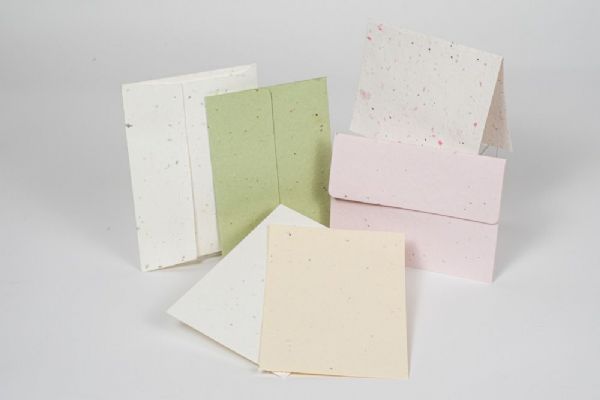 Plantable
Our handmade seed embedded paper is infused with wildflower, herb or vegetable seeds; simply plant the paper in the garden, water daily and watch it grow! Made in the USA.
Eco-Friendly
100% recycled ingredients; bio-degradable, non-invasive and non-GMA seeds, no dyes or chemicals used in production.
Create Your Own
Grow-a-Note® plantable blank cards provide the flexibility for you to produce beautiful custom invitations & announcements. Printing options include inkjet, offset, letterpress and screen printing. See FAQ for details.
Selection
Available in three standard sizes- A2, A6, and A7.
Bulk
Quantity pricing available, call or email sales@greenfieldpaper.com for a quote.
Displaying 1 through 9 of 9 products.