Plantable Greeting Cards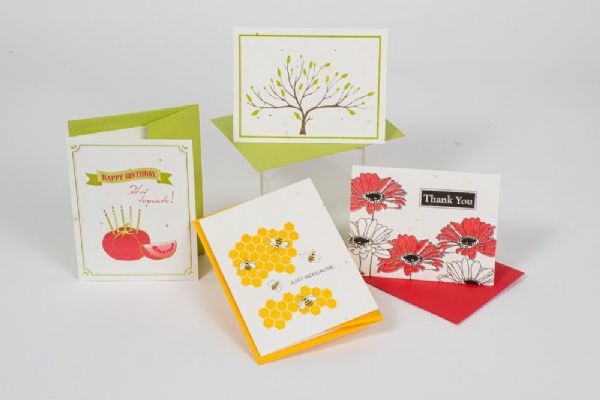 Plantable
Each card is embedded with a colorful array of wildflower seeds, simply plant the card, water and watch it grow! instructions are printed on the back of the card.
Truly Unique
An inviting concept of communication in this world of e-mail and texting, each card is a gift unto itself.
Customization
Imprinting and custom design services available.
Eco-Friendly
100% recycled, contains Noninvasive and non GMO seeds and no chemicals or dyes or additives. Made in the USA.
Bulk
Quantity pricing available, call or email sales@greenfieldpaper.com for a quote.