GROW-A-NOTE® Holiday Cards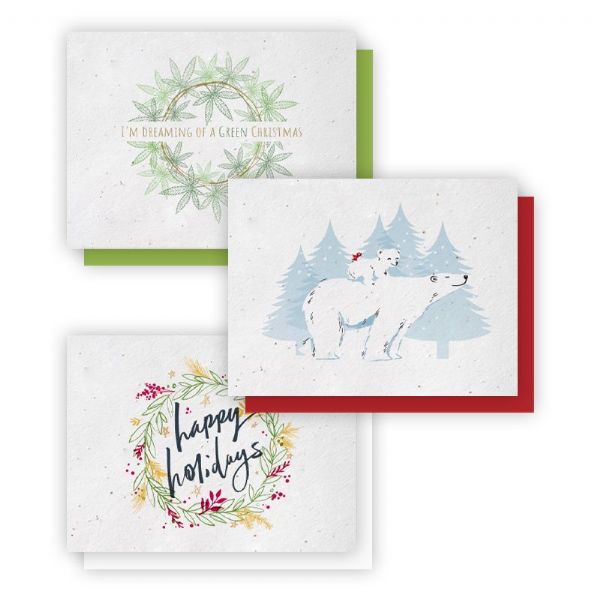 Plantable
Embedded with wildflower seeds, simply plant, water and watch it grow!
Get Noticed
Certain to make a lasting impression, each card is a gift unto itself that can be enjoyed throughout the upcoming year.
Imprinting
The inside of the cards can be printed with your custom message, logo or signature.
Customizable
Personalize an existing design or we can create a custom design for you.
Promotional
The perfect solution to help reconnect with existing clients or reach out to new prospects.
Eco-Friendly
100% recycled, Contains non-invasive & non GMO seeds and no chemicals or dyes, Made in the USA.
Bulk
Special quantity pricing available starting at 50 pieces. Call or e-mail sales@greenfieldpaper.com for pricing.
Pages: 1
Displaying 1 through 25 of 25 products.
Pages: 1