Plantable Die Cut Shapes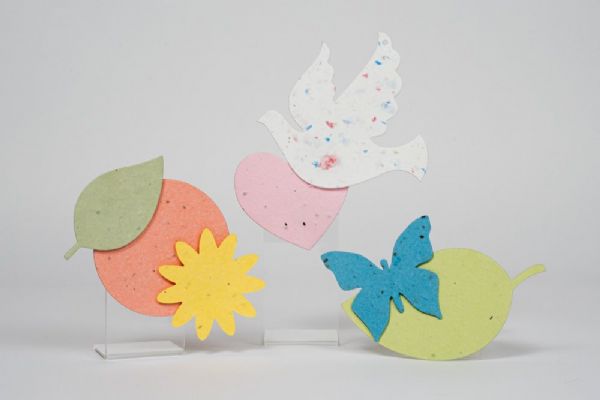 Plantable
Our handmade seed embedded paper is infused with wildflower, herb or vegetable seeds, Simply plant the paper in the garden, water daily and watch it grow! Made in the USA.
Eco-Friendly
100% recycled ingredients; bio-degradable, non-invasive and non-GMA seeds, no dyes or chemicals used in production.
Customizeable
Printing and custom shapes available!
Bulk
Quantity pricing available, call or email sales@greenfieldpaper.com for a quote.