Stationery & Office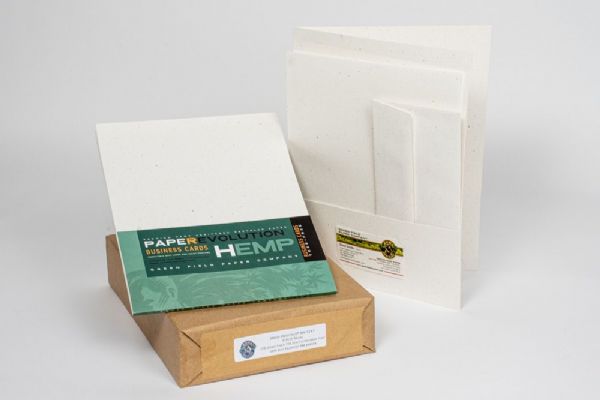 Classic Style
Naturally elegant appearance. Truly distinctive with an organic look and rich texture and an antique vellum finish.
Image is Everything
Hemp Heritage® paper fine paper gives you the opportunity to make a favorable first impression.
Attributes
Acid Free, Chlorine Free, Archival Quality. Made in the USA.
Eco-Friendly
25% Hemp, 75% Post Consumer, 100% Sustainable.
Selection
Stationery, envelopes, perforated business cards and self-adhesive labels.