PaperEvolution® Note Sets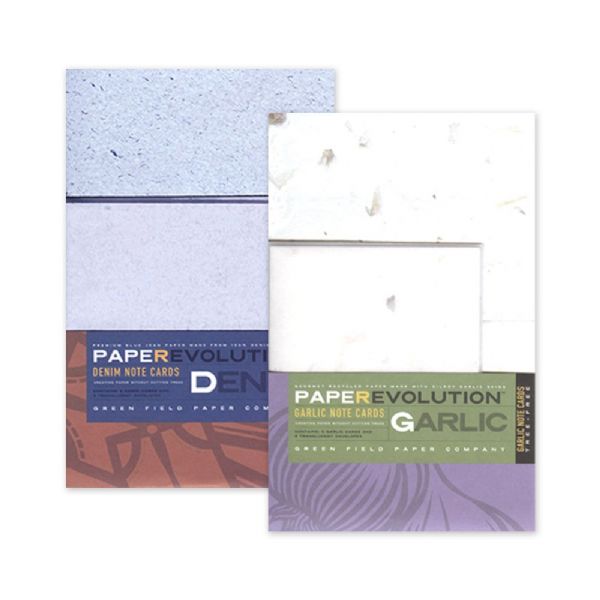 Unique
Infused for beauty, created by blending tree free pulp with a variety of repurposed fibers such as denim, junk mail, coffee beans, garlic skins and hemp textile scraps.
Get Noticed
Certain to make an impact. Portray recycling as an art form and demonstrate a dedication to the earth.
Selection
Available in six styles, each package contains 5 A2 folded note cards & 5 translucent vellum envelopes.
Eco-Friendly
100% recycled ingredients, contains no chemicals or dyes. Made in the USA.