Fine Art Paper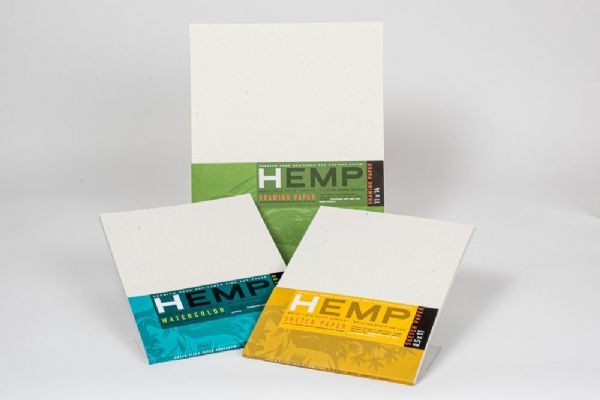 Features
Professional grade paper created for all skill levels, provides a classic domain for every artist's inspiration.
Attributes
Acid Free, Chlorine Free, Archival Quality. Made in the USA.
Eco-Friendly
25% Hemp, 75% Post Consumer, 100% Sustainable.
Selection
Available in 8.5" x 11" or 11" x 14" sheets and 3 weights: 60 lb,text or 70 lb & 110 lb cover.
Performance
Excels for use with water colors as well as pastels and all drawing mediums including fountain pens.